| | |
| --- | --- |
| | Sports |
---
Struga has an excellent infrastructure for sports comprising beautiful beaches and a number of sports objects. The town offers tennis, football, basketball and handball fields, as well as a swimming pool.
Kayaking, canoeing, rowing and sailing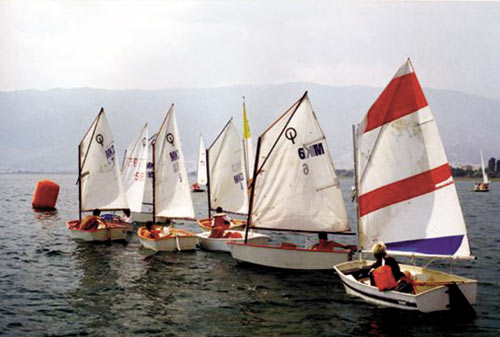 The Struga region of the wonderful Lake Ohrid is suitable for training sessions and competitions in flatwater kayaking and canoeing, rowing and sailing. This part of the lake has a track specially prepared for rowing and one for flatwater kayaking and canoeing. There are also internationally registered sailing regatta fields for all Olympic classes. The teams from Struga in these sports have high quality equipment, which allows them to realize many training sessions and competitions. The sailing clubs Snegar and Bran are the best in the region. The same is true for the rowing club Crn Drim as well as for the kayak-canoe club with the same name.
Sports hall Niko Nestor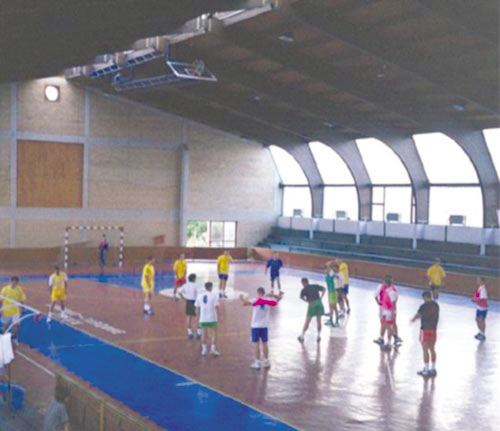 The sports hall Niko Nestor is located in the center of Struga and offers good conditions for training sessions and competitions in basketball, handball, volleyball, wrestling, table tennis, fencing, and other sports. It is equipped with three dressing rooms including toilets and showers, and an office for the judges. It frequently hosts national championships in the sports mentioned above.
Swimming pool
The swimming pool Brother Miladinovci is located in the eastern part of the town in the vicinity of the city beach. Its dimensions equal 37 meters in length, 26 meters in width, and 6 meters in height. The interior of the object is 25 meters long, 16 meters wide and 2 meters deep. The building with the pool includes dressing rooms with toilets and showers, and a few offices. National championships and various swimming meetings have been held in this venue. The pool is also used for Water Polo. It has a capacity of 418 seats for spectators.